At Terra, we provide superior beef cattle feeding solutions designed to optimize their health and fertility. We understand that producing the best beef cattle means using the best feed products, so we help you find the perfect feeding solutions for your cattle.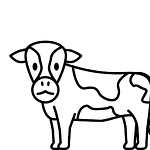 Terra dairy feeding solutions ensures that dairy cattle are primed for optimal health, fertility, and performance. Superior feeding solutions means improved milk production, and successful reproduction for your dairy cattle.

Making sure that your pigs have a quality nutrition supports their health and assures that they will grow stronger and more efficiently. Our swine feeding solutions ensures optimal health for your swine, and your farm.

Our poultry feeds promote optimal growth with excellent proteins and vitamins that enhance health.

We have superior feeds for the animals that matter most to us, our pets. Our pet feeds ensure that you can raise your pets to superb health so that they can be with you for the long run.

Horses reach their maximum potential when they have feeds tailored to optimizing their health. Our equine feeds deliver stronger hooves, and healthier horses that distinguish your horses from the rest.

Sheep have unique nutritional needs, and our feeding solutions ensure that they get the balanced diet they need to help you raise better wool, and meat.

Our goat feeding solutions have the best nutrients and supplements to raise and maintain healthy goats. 

We offer aquaculture feed solutions that support immune health, optimal growth, and successful reproduction.

The foundation for show success is top-notch show feed that makes your animals healthier, sharper, and primed to beat out the competiton.

We also offer feeding solutions for your more unique pets, ensuring that your rabbits and chinchillas health is well accounted for.