Soybeans

Seed Corn

Alfalfa

Hay & Pasture

Wildlife

Grass

Lawn & Landscaping

Specialty

Beef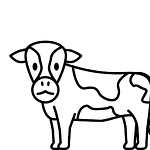 Dairy

Swine

Poultry

Pet

Equine

Sheep

Goat

Aquaculture

Show Feeds

Specialty
"Trust is not something you can buy, it has to be earned through the people in your company."
At Terra Products Company, we define our success by achieving the highest level of customer satisfaction possible. Want to find out more about our company? Feel free to get in touch with us! We look forward to telling you more about what we do and working with you in the future.
Hockenson's Testimonial Video | 2019
Along with our team, we believe that our customers are our greatest partners. We're prepared to use our expertise to help you achieve your goals any way we can. 
Our goal is to provide livestock producers with the best possible nutrional programs. We do so by implementing research based ingredients and utilizing our knowledgeable support team.
We're committed to helping you monitor progress year-round to ensure that your farming operation is successful, and that your crops perform better than ever.
We're always looking for equipment powered by new technologies to improve the customer experience. We strive to stay-up-to-date on all things agriculture so we can help you take your farming to the next level.
Try our products on your farm.